Contact
Hi there! Thanks so much for stopping by. I'm Genevieve Schmidt, a landscaper in the redwoods of Northern California and the writer for this site – but if you're trying to contact me, you probably already know that.
You can contact me by phone between the hours of 9AM and 5PM Pacific time at (707)822-2075 (please keep in mind my Pacific time zone), or contact me by email at any time using the form at the bottom of this page, or by emailing Gen (at) NorthCoastGardening (dot) com.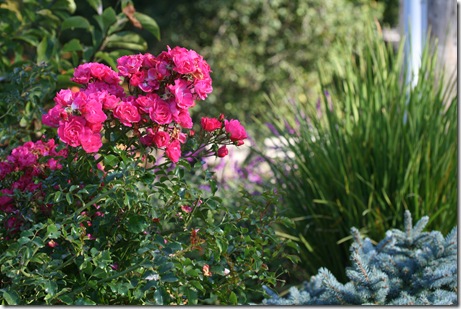 Humboldt County Locals
Are you a Humboldt County local who could use the help of a fantastic landscape designer or skilled landscape maintenance crew?
Drop me a line and say hello! I'll get back to you within one business day.
Rest of the World
Have you written an amazing post that I ought to link to? Do you have a book or product I should review? Or is there a topic you think I should write an article about? I'd love to hear from you! Drop me a line and I'll get back to you ASAP.
In the meantime, feel free to subscribe to our new articles so you don't miss a thing here at North Coast Gardening.
Contact me via email using this form: